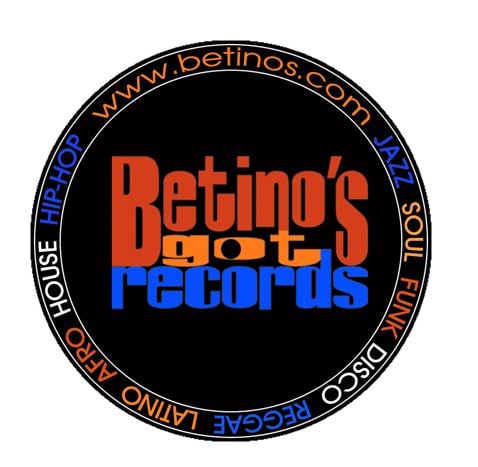 BETINOS RECORD SHOP
Betino & Romain Betino s Record Shop Created in 1999 by Betino Errera, Betino s Record Shop is a shop in the heart of the 11th arrondissement between Republic and Bastille and close to the Marais District. Specialized in Black Soul Music, Funk, House, Reggae, Jazz, Boogie, Latin, Brazil, Hip-Hop, Soundtracks, etc. But also a good radius Rock and Pop (especially in originals). Vinyl remains "the priority", almost 15,000 records with a good selection of CDs. The arrivals are quiet daily, originals or news in all kinds or supports. 3 turntables are at your disposal ... a certain comfort and a good atmosphere. We meet people from all over the world looking for some rare gems but also classic albums. Romain and Betino will welcome you from Monday to Saturday with a smile.
Betino's Record Shop

Créé en 1999 par Betino Errera, Betino's Record Shop est un magasin en plein cœur du 11ème arrondissement entre République et Bastille et proche du marais. Spécialisé en black music Soul, Funk, House, Reggae, jazz, Boogie, Latin, Brésil, Hip-hop, Soundtracks, etc. Mais aussi un bon rayon Rock et Pop (surtout en originaux). Le vinyle reste « la priorité », près de 15 000 disques avec une bonne petite sélection de CD. Les arrivages sont quasiment quotidiens, en vieux originaux ou en nouveautés en tous genres ou supports. 3 platines d'écoutes sont à votre disposition... un certain confort et une bonne ambiance.
On y rencontre des gens venant du monde entier venant chercher quelques perles rares mais aussi des albums classiques.
Romain et Betino vous y accueilleront du lundi au samedi avec le sourire.
http://www.betinos.com/