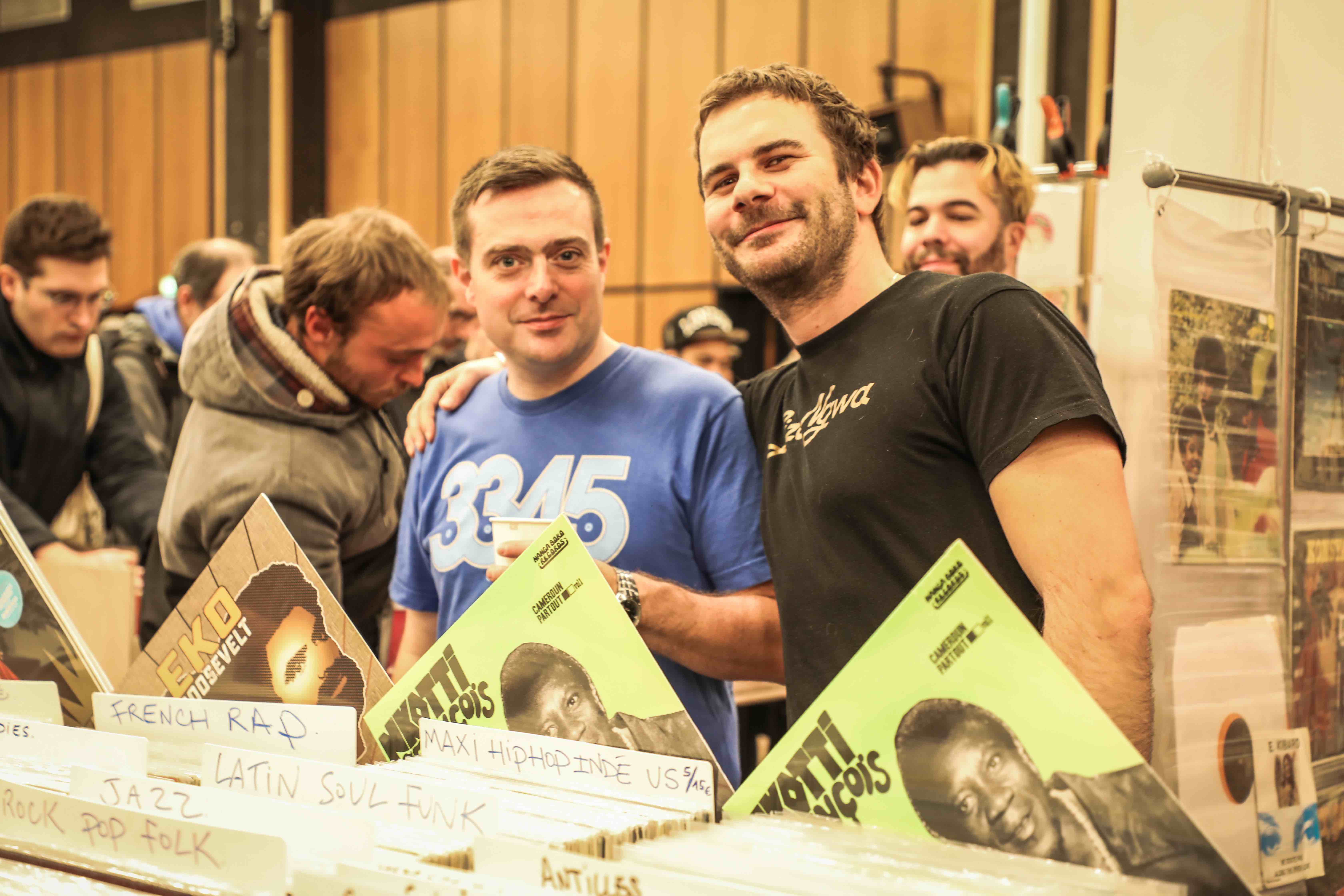 NUBIPHONE
Guizo Zykey & Armand de Preseau NUBIPHONE is a French record label based in Paris and specialized in African albums reissues. It was launched in 2016 by two friends, Armand de Preseau and Guizo Zykey, long time vinyl collectors and diggers. Their first release out in spring 2017 is the 1st compilation dedicated to the Cameroonese artist Eko Roosevelt, they are working on a new project for the end of 2017 which will be exclusively announced during PARIS LOVES VINYL #3.
NUBIPHONE est un label français basé à Paris et spécialisé dans les rééditions d'albums africains. Il a été lancé en 2016 par deux amis, Armand de Preseau et Guizo Zykey, collectionneurs et diggers de longue date.
Leur première sortie au printemps 2017 est la première compilation dédiée à l'artiste camerounais Eko Roosevelt, ils travaillent sur un nouveau projet pour la fin de l'année 2017 qui sera annoncé en exclusivité lors de PARIS LOVES VINYL # 3.
http://nubiphone.com/