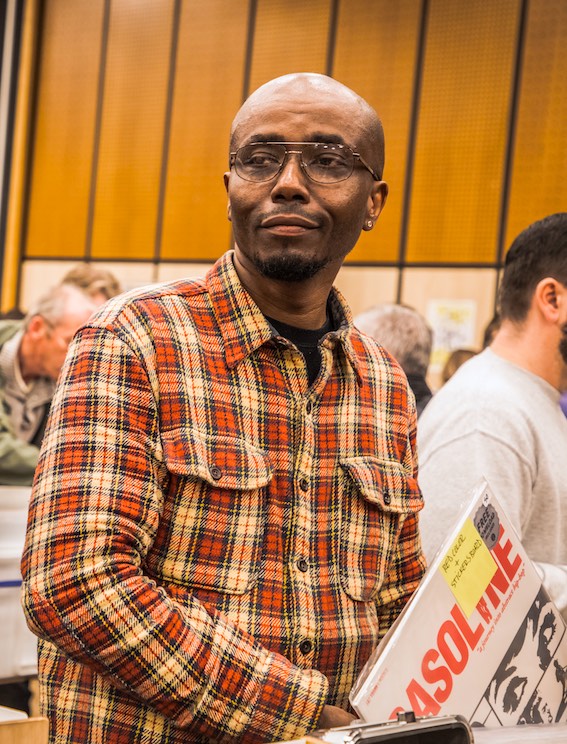 BLAZING MUSIC
Eric Blaze Eric Blaze is a world-famous beatmaker. He returns from New York and continues to collaborate with talented artists while releasing his own projects. After working at the legendary A1 store in NYC, he co-managed Academy Records with international renown. Its brand new Blazing Music shop, located at Marché Daupine in Saint-Ouen, offers a large selection of original Soul Funk Disco CDs, Rock Psyche, as well as Hip Hop 90s with a regular delivery from the US ...
Eric Blaze est un beatmaker mondialement connu. Il revient de New York et continue à collaborer avec des artistes talentueux tout en sortant ses propres projets. Après avoir fait ses armes au mythique magasin A1 à NYC, Il a co-géré Academy Records à la renommée internationale.
Son tout nouveau shop Blazing Music, situé au Marché Daupine à Saint-Ouen propose une grosse sélection de disques originaux de Soul Funk Disco, Rock Psyche, mais aussi du Hip Hop 90s avec un arrivage régulier des US...
http://www.concupourdurer.com/2016/08/eric-blaze-interview-version-fr-2/